Vigo, December 21st 2015

TITANROB Manipulator update:

Final development and new company
The TITANROB M501 rated hydraulic manipulator has been fully developed and ready to be supplied by the new company "TITANROB TECHNOLOGIES".
The M501 was extensively tested in different ROV systems during last months and two manips have been already supplied for a mid size Light Work Class Electric ROV at USA.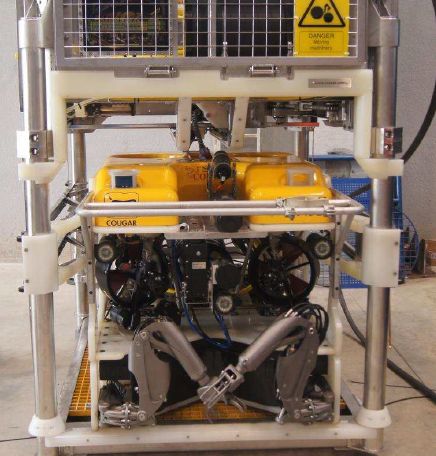 A very good feedback was gathered from the ROV operators reporting a very smooth performance in different works including delicate manipulation of wreckage objects, its
robustness, and larger clear space in front of ROV forward cameras.
It was tested up to 1300 m WD Meanwhile the M700 7F Rated hydraulic manip has been fully designed, and the prototype will be manufactured and ready for trials by starting 2016.
After testing and sea trials during Q2 2016, we are wondering to show it in the Oceanology Int. 16 show at London by 15-17 March, and we think that the 7F system would
be ready to be supplied by July 2016. M700